The COVID-19 crisis is affecting everyone, causing more demand for mental health services. The NAMI community knows, even in the best of times, how hard it is to get mental health care.
Unfortunately, Congress' response to this crisis hasn't focused enough on mental health, leaving mental health providers struggling to offer services and keep their doors open.
That means it's getting harder than ever for people to get the help they need.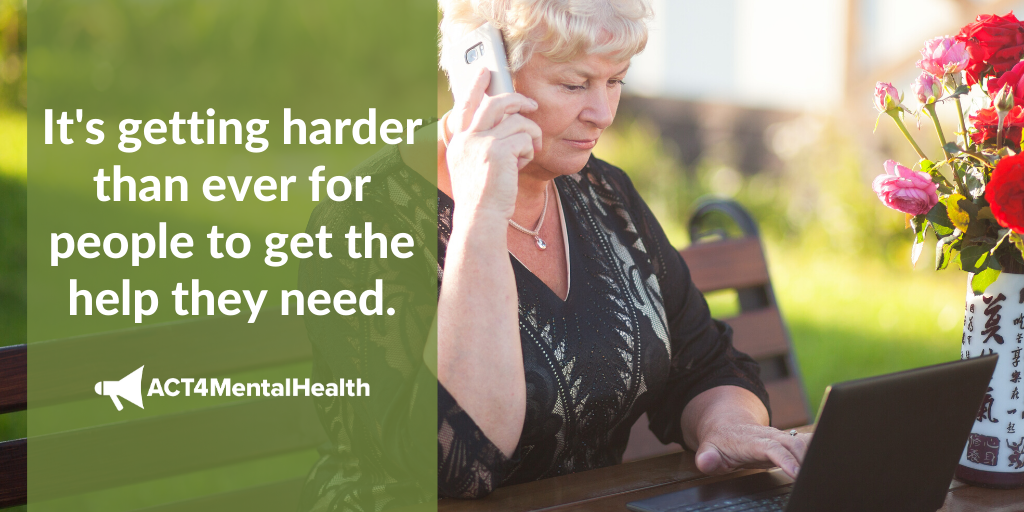 "Since the outbreak of COVID-19, it has been impossible to get appointments or help. Even after being hospitalized, my son was discharged without an appointment. He has been without therapy for weeks." – NAMI member in Pennsylvania
In the coming weeks and months, we're going to need more mental health care than ever. This is why Congress needs to act quickly to not only preserve our existing mental health system but to also increase our system's capacity.
NAMI and dozens of partners are demanding $38.5 billion for mental health providers and organizations so they can stay open in our time of greatest need.
Here's how you can help:
Take two minutes and tell your members of Congress how COVID-19 is affecting your or your loved one's ability to get mental health services. You'll find a template when you click the "Take Action" button below, but we strongly encourage you to add a few sentences with your own story to make it personal.
Members of Congress need to hear your voice now. As a constituent, you have the power to ensure people with mental health conditions aren't left behind in our nation's response to this crisis.
Thank you for your advocacy.
Senior Manager, Field Advocacy